Get your FREE No Obligation Property Valuation now!
We're not just different – We're better!
Our customers are foremost in our minds at all times. We have built our business around what our customers tell us matters the most – service, value, flexibility and results.
Buying, selling and letting property can be easy, if you know how. We have the knowhow to make it easy for you.
Our experienced Property Matchmakers get you the results you need by giving you the best advice & care from start to finish.
We find the best tenants and expertly guide and support you, at all times. Try our FREE 6 Month Trial.
Sell your property fast and for the best price with our easy online property auctions.
Your Local Property Expert
Unlike big, high street estate agents all our 'Property Matchmakers' are experts with many years local experience and know how. We work closely with our sellers and buyers to deliver a personal service that ensures the process of buying or selling is as stress free as possible. We work to a code of practice approved by the Office of Trading Standards and the Property Ombudsman.
Find out what makes us great!
Our customers love the service we offer. Read more about what sets us apart from the standard high street estate agents.
I bought my house through Match, then rented my house through Match and then sold my house through Match!
Where we Advertise your Property
Don't worry, we've got you covered! We advertise our properties to over 10 Million potential buyers and renters on 100's of local, national and international websites.
What we offer our Customers
We bring you the future of Property Auctions…
Our online auctions are seller and buyer friendly giving both parties the widest possible scope to achieve a sale or purchase, quickly and easily.
Match Property Online Auctions are structured around a fixed timescale but allow longer periods for exchange and completion than a traditional auction. This gives more transparency and greater flexibility to buyers and sellers. More buyers can buy and more sellers can sell, easy.
Key Facts About Online Auctions
Sellers have no estate agency fees to pay
Sellers get the best price in the shortest time
Any buyer can buy property through our auctions, anytime, anywhere.
Buyers can buy auction properties using a mortgage
It takes up to just 56 days to complete
Sellers have the security of a fixed timescale and a financially committed buyer
Property Partners for Life
We have specially selected the best experts in their fields to ensure you get the best advice and service for all your property needs, all in one place, available whatever stage you are at in your property journey.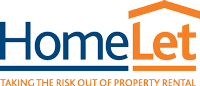 Helping to take the risk out of property rental with insurance products for landlords and tenants.
Independent financial advice you can trust.
Mortgages, Pensions, Saving & Investments